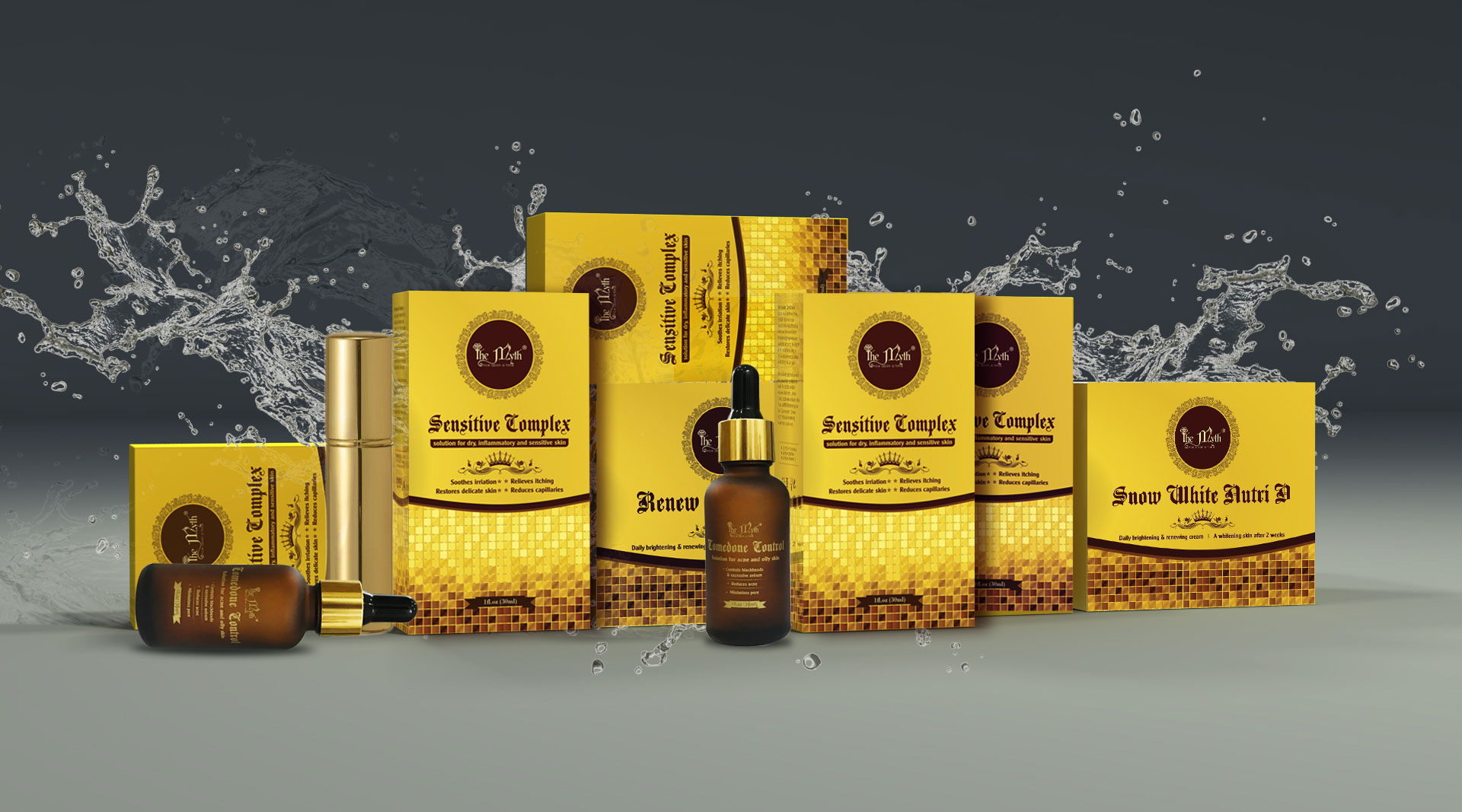 The Myth brand which are based on inspiring from natural & pure beauty of Gods, designed with key champaign gold color and "legend" style, brings not only classic but also modern & delicate.
The Myth skincare products is suitable for all skin types, with treatment for almost every major beauty problem from pigmentation, whitening to inflammation, wrinkle and skin ageing. Products help to nourish, renew and revitalize, bring you bringter, glower, younger skin.
Be Naturally Beautiful!
Formulation
Formulated in USA with Nano Technology.

The Myth range is researched, developed and produced by cosmetic manufacturer from Singapore, Thailand, Taiwan… meet world standards: GMP & ISO.

Products include ingredient which extract from plants (

Pueraria Lobata Root

,

Melaleuca Alternifolia

,

Rosemary Leaf Oil

, Vitamin,

Aloe Barbadensis leaf, Horse Chestnut,… ), provide lasting benefits and satisfy both beauty and health needs
THE MYTH is a skincare brand-name owned by ANGEL BEAUTY Co., Ltd
182 - 184 Cao Thang Street, Ward 11, District 10, Ho Chi Minh City. Hotline: 0988448877

138 -140 Street 19, Binh Tri Dong Ward, Binh Tan District, Ho Chi Minh City. Hotline: 0938 669 008

131 Tran Van Kheo street, Ninh Kieu district, Can Tho city. Hotline: 0983449966