Snow White Nutri
For pure white skin
Specifically whitening, reducing melasma and improving skin tone in just 02 weeks. The best solution for skin problems, such as: pigmented, freckles, brown spots and uneven skin color.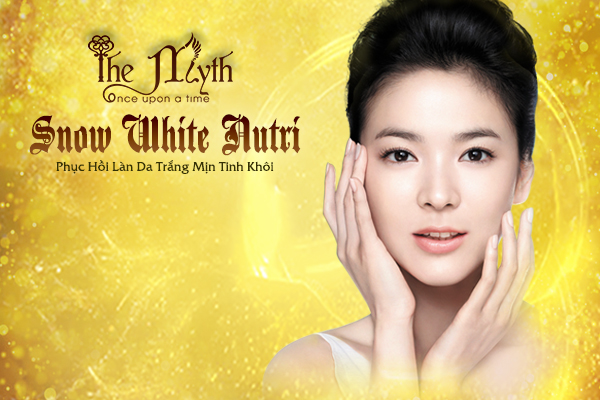 With the extracts of rare natural plants, Snow White Nutri provides excellent skin care soluion with a remarkable whitening capacity up to 10 times. The high quality ingredients in the product help removeing pigmentation pigmentation, bringing the smoother skin and the youthness in long time.
The product has the effection of preventing uneven skin color. The result will be seen after 2 weeks only.
Main ingredient
- Terminalia catappa leaf extract.
- Sambucus nigra flower extract.
- Aloe barbadensis leaf powder.
- Allium cepa bulb extract.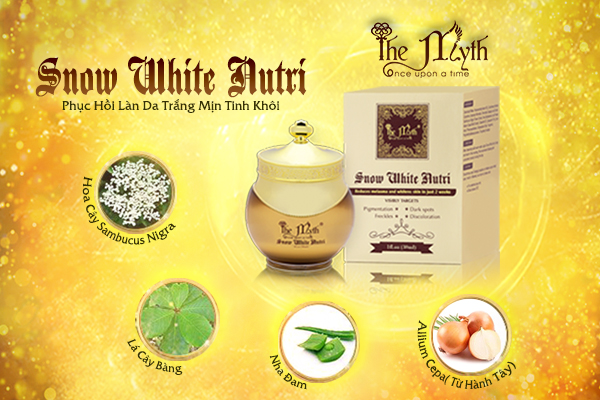 What it is formulated to do
- Regulating the pigmentative producing of the body.
- Reducing freckles and melasma issue.
- Moisturize, nourish the skin
- Boosting the collagen supplement and enhancing elastin productation.
- Bringing the smoother, brighter skin color.
User object
- Suitable using for both men & women who prefer to have a white and bright skin.
- Reducing the skin pigmentation problems, freckles, uneven skin color
Using
- Wash your face with warm water, then apply products in the face and neck every morning.
- Using sunscreen product for better result.
Customer image before & after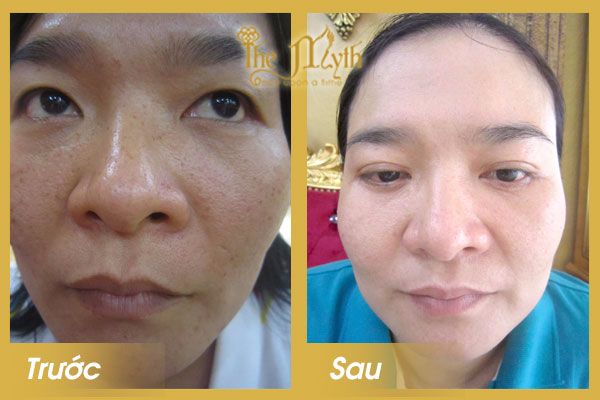 Product release notice of the Ministry of Health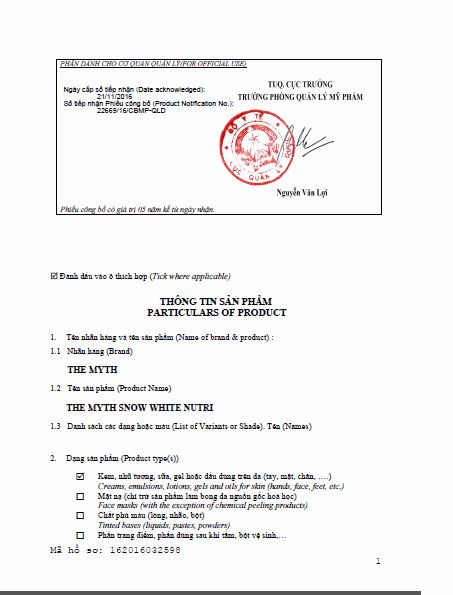 Price: 2.199.000 vnd
Weight: 30ml
(The results depend on each person's locus)